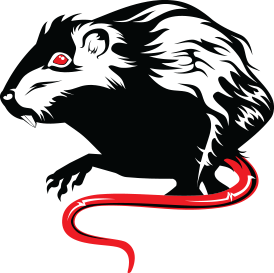 Pests can cause significant disruption to your business: to property, people, and reputation. Businesses who ignore pests
in all types of industries can face serious legal consequence.
So getting a handle on pests is important – especially in hospitality, where the presence of food and pests such as cockroaches, ants, rats,
and mice can lead to health scares or even death from cases of gastroenteritis, salmonella, and other diseases.
For over 20 years, we've helped businesses get rid of pests and prevent them from coming back – or appearing at all.
Types of spaces we treat
Offices
Factories
Hospitality
Art gallery
Hospitals
Libraries
Aged care homes
Hotels
Motels
Retail premises
Warehouses
and more
Pest Brigade Commercial Pests Service
Cost effective monitoring program
Accurate and detailed records kept for auditing purposes
Will provide a list of chemicals used for you to display
Insured and licensed pest management service
Proven methods used to keep pests away
All work 100% guaranteed
Commercial Pest Treatment
Treatment depends on what pests we are monitoring; however, the general process includes:
1. Identify what pests need to be monitored
2. Set up bait monitoring boxes around key entry points, inside and outside
3. Create a tailored, regular monitoring program. Monitoring includes:
Sticky traps
Rodent bait boxes
Pheromone traps
4. Logbook filled in with details such as date, what's been used, location of traps, any signs of infestation noticed at each visit (and staff to record in between visits). Everything needed will be checked and recorded to ensure all health and safety auditing requirements are met.
FAQs
Can you do a better price?
Our prices are already very competitive – we encourage you to ask for more details about the process that will be used. We are licensed, insured, accredited for processes and the use of high quality safe products. We use only proven methods from more than 20 years of experience.
Are chemical safe for kids and pets?
Yes.
Do you use chemicals? I run a restaurant / cafe and don't want it sprayed.
A preventative monitoring program aims to catch pest problems early.
If we have to use chemicals, it will only be done as a last resort – and only high quality products will be used that are safe for humans, pets, and the environment.
If you schedule us to visit according to our recommended monitoring program, you'll be less likely to encounter pests – and no need to shut down your business.
Contact us to organise a pest inspection and treatment..
Quality products that we use